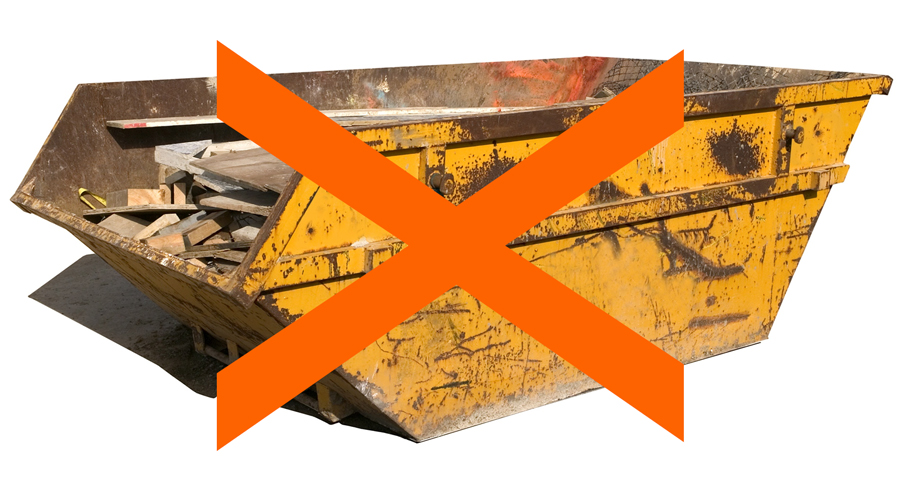 5 Very Good Reasons to Choose a Rubbish Removal Service Over Skip Hire
We all need to remove rubbish at some point. Whether you're doing some home renovations or you simply have some household waste that needs to be disposed of, skip hire seems like the logical choice, right? Wrong!
Skips look unsightly, they can upset your neighbours and they can turn out to be an expensive way to get rid of your unwanted household waste. Here are five very good reasons why you should choose a rubbish removal service over traditional skip hire…..
1- You will save money
Rubbish removal services are often cheaper than hiring a skip. Furthermore, you only pay for the rubbish that is removed.
2 – It's a greener option
Rubbish removal services have a low impact on the environment because most of the rubbish cleared is recycled or re-used. The rubbish is also disposed of in licensed facilities.
3 – You don't have to do any of the hard work
With traditional skip hire, the skip is left outside your house, you fill it with rubbish and then the skip is taken away. Rubbish removal services not only take away and dispose of your waste, they also load up the van for you.
4 – You only pay for the rubbish that is taken away
Skip hire companies charge per skip. If you only have half a skip-load of rubbish you will still pay the set price for the skip. If you underestimate and get a skip that is too small you will have to pay even more. With a rubbish removal service you only pay for the waste that is taken away – whether it's a few boxes or a truck load.
5 – You don't need a permit
If you hire a skip you will need to apply to your local council for a skip permit. The current cost is £28, is only valid for 14 days and it can take up to a week for you to receive it. With a rubbish removal service, this is not necessary. They turn up, load the waste and take it away…..no paperwork required!
If you found this guide useful please feel free to share it.
Are you looking for a Cambridge-based rubbish removal service? Contact us today to see how you can save money on disposing of your waste.
Alternatively, have a look at our rubbish removal service page for more information.
Get your free, no obligation quote here.