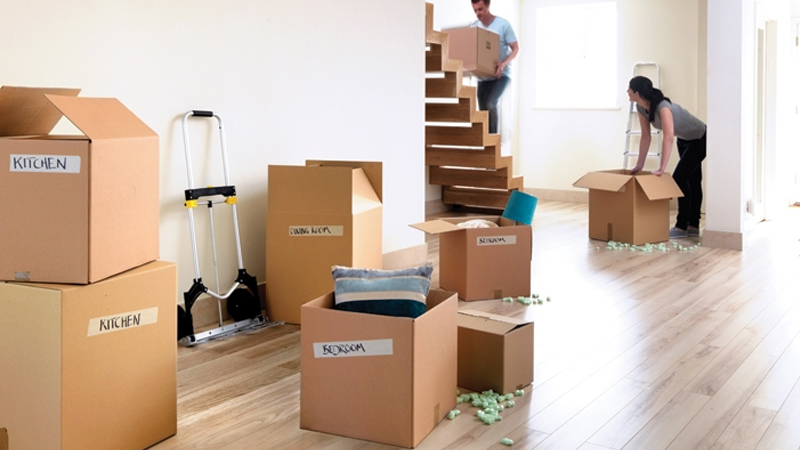 Here at Cambridge Handy Man and Van our aim is to make your moving day as stress-free as possible. But moving home is more than just one day. Ideally you should start the planning process at least a month before your move.
In order to help you we have complied a comprehensive check-list of things you should be doing prior to your move.
This essential guide comes in four parts:
Things to do a month before moving day
Things to do a week before moving day
Things to do a 2 to 3 days before moving day
Things to do on moving day
Please check back to ensure you don't miss out on this invaluable information. Read on for part three……
Things to do a 2 to 3 days before moving day
Pack a bag
Fill this with a change of clothes. Include a survival kit for the other end; include things like, toilet rolls, light bulbs, candles, a few tools, matches, cash and a list of important telephone numbers. Include anything that you think you might need for the couple of days after moving day. You can put jewellery and valuables in this bag, and on the day of the removal, lock it in the car.
Laundry
Do a last minute laundry. Have you arranged for a plumber to disconnect the washer? Some removal companies will do this for you but only as a favour most will not and cannot as they are not insured to do so.
Keys
Please check that the keys to your new home are going to be available and that you know what to do with your own keys. Any spare keys should be clearly labelled and left where they will be seen when you leave the house on moving day. Please remember not to leave them in direct view of any window. The kitchen work top is usually good as its normally the first room the new people will head towards and organise first.
Parking
Check with neighbours and resolve any parking problems. The average removal van is the same size as a double decker bus. You need to leave room for the lorry to manoeuvre into position. The removal team will usually want to have the back doors of the wagon as near to the access point as possible and if on an incline the lorry will want to be facing downhill (this stops everything falling out when they open the doors).
Fridges & freezers
Empty, defrost and dry out your fridge / freezer, this is most important if your furniture is to go into store or over a long distance. If you don't do this it will defrost on its own in the back of the removal van, leaking over everything around it. Please remember food stuffs cannot be moved into store. If you have been quoted to have your freezer moved with the contents still inside (will only apply to short distances) put the contents into polythene bags so they can be lifted out while carrying the freezer and placed back inside with the minimum of fuss.
Kitchen cupboards
Go through the kitchen cupboards and throw out anything that is out of date, also while you are there check to make sure all the packets, bottles and jars are sealed tightly to avoid spillage.
Valuables/documents
Pack valuables and documents and put in a safe place.
Split Deliveries
If some of your furniture is to be delivered to more than one destination, confirm with the receiving parties the delivery date and time.
Next week: Things to do on moving day

If you found this guide useful please feel free to share it.
Did we miss something? Let us know in the comments section.
Are you looking for a Cambridge-based man with a van service? Contact us today to see how you can save money on home removals, house clearances, rubbish clearance, student relocation and business services.
Get your free, no obligation quote here.